New Manheim Digital Buyer Protection
Manheim is adding protections and simplifying policies so digital buyers can feel more confidence sourcing inventory online. With the growth in our digital platforms, we want every buyer and seller feeling as confident transacting online as they do in lane.  Here is an overview of three important updates that go into effect on January 4th.
---
Starting in 2021 Manheim is standing behind the accuracy of our Condition Reports with expanded coverage on digital purchases. This means digital buyers will have a review period of 2 days after the car is delivered with a maximum of 10 days to initiate an arbitration claim.  The new Manheim Digital Buyer Protection applies to Condition Reports for vehicles purchased digitally from OVE, Simulcast, inside the gate (Manheim & 3rd party), and offsite Concierge-generated Inspections. It includes coverage for damage like undocumented exterior, glass, and interior as well as inaccurate tire tread depth.  Plus, additional items are covered for Manheim Express Concierge-inspection vehicles.  Digital Buyer Protection covers claims that meet a minimum of $150 per item and add up to $600 or more.
Coverage categories for Manheim Condition reports include:

Undocumented visible exterior damage, unacceptable undocumented paintwork, or missing exterior equipment

Undocumented glass damage

Undocumented visible Interior damage or missing Interior equipment

Tire tread depth: in the case of gross misrepresentation. Inaccurate by 2/32nds or higher (resulting In 4/32nds or below)
Additional coverage categories for Manheim Express Concierge Inspection
Additionally, there are additional coverage categories for vehicles inspected through the Manheim Express Concierge Inspection Service, these include: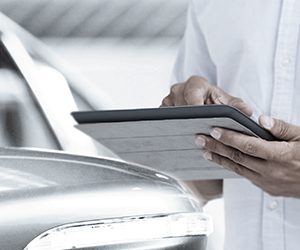 Cosmetic (same thresholds as Insight Condition Reports)

Exterior

Frame Check

Mechanical Assessment

Drivability

Interior 
You can read all Digital Buyer Protection terms and conditions here.
New Arbitration Alignments

To simplify and streamline arbitration, the entire Manheim Digital Marketplace will align to the NAAA 10/2 arbitration window. This will include all digital channels and is a change for digital purchases made on OVE, which was previously 14 days.  Now all digital buyers will have the same review period of 2 days after the car is delivered with a maximum of 10 days to initiate an arbitration claim. In addition, the OVE claims threshold will now be $600 for the majority of covered items.
Stronger Simulcast Marketplace
After a 10 month pause for COVID relief, starting January 4, 2021, Simulcast Success Fees will apply to buy and sell transactions on Simulcast.  There has been tremendous activity in Simulcast sales in 2020 and many are seeing the increased benefits of the digital marketplace.

Manheim is paving the way to make digital transactions more efficient and effective.  For more information on all these details visit Manheim Marketplace policies page or click here to access all Digital Buyer Protection terms and conditions.
Let us build your success story. Request a sales consultation today.