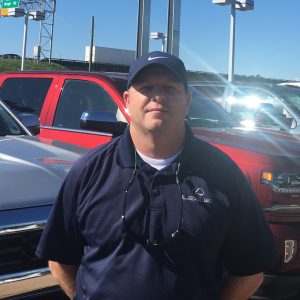 Manheim Express is helping dealers nationwide with our easy-to-use app!
Jason B. from Herrin-Gear in Jackson, Mississippi has a great Manheim Express success story.
Not only did he discover that Manheim Express offers a Guaranteed First Bid, but he is also pleased with the appraisal and value he gets from his sales.
Read on to learn more about how our app has improved Jason's business from his own words.
Before Manheim Express, I was facing the following challenges:
Lack of 100% certainty of value at the auction for specific vehicles.
Less experienced appraisers giving more than what we believed to be a "safe" auction value.
No other auction app would allow us to obtain a baseline guaranteed value for vehicles.
I tried out Manheim Express because:
I was at the auction and was frustrated with what a few cars brought in the open sale. I knew they were worth more money. My Manheim rep suggested we try the new Express app. I ran the same three cars on the app, and they brought more money.
Manheim Express has helped me and my business by:
The Express app allows us to obtain an easy baseline value when it comes to appraising and valuing vehicles.
My favorite thing about Manheim Express is:
When running cars in a small market, it's a quick and easy way to ensure we are getting the most accurate value for every car we run.
---
Want to improve your automotive wholesale business? Download the app now: www.manheimexpress.com.
Let us build your success story. Request a sales consultation today.