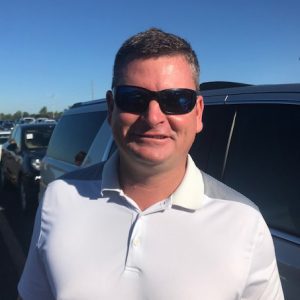 Manheim Express is helping dealers nationwide cut the waste and take back their margins with our easy-to-use app!
Justin Powell of Cortez Motors, LLC. in Bradenton, Fla. has a great Manheim Express success story.
Read on to learn more about how Manheim Express has improved Justin's business from his own words.
---
Before Manheim Express, I was facing the following challenges:
Legitimate bids that reflected the vehicle's value
High sale fees
Costs associated with transporting the vehicles to the auction and not knowing if they were going to sell or not.
I tried out Manheim Express because:
My rep Lisa Gugliemini came into our dealership and offered a demonstration of the new tool.
Manheim Express has helped me and my business by:
I know that my vehicle is sold and what the price is before I bring it to the sale.
My favorite thing about Manheim Express is:
With the Guaranteed First Bid option I now know I have a bid that works for me with the opportunity for other bids to be made.
---
Want to improve your automotive wholesale business? Learn more at www.manheimexpress.com.
Let us build your success story. Request a sales consultation today.