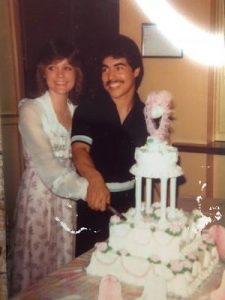 Meet #BidSquad Concierge Team member Michael from Clovis, California!
Michael is currently serving the Fresno market, traveling on-site to dealer lots to help list their inventory and advise them on ways to get more bids.
We asked Michael a bunch of questions to get to know him better. Here's what we found out.
---
First car?
1963 Volkswagen Beetle
Favorite type of pizza?
All meat
On a Sunday afternoon, you can find me…?
Watching sports
The best thing at the Thanksgiving dinner table?
Family
Favorite holiday tradition?
Distributing Angel Tree® gifts. Michael told us "Angel Tree is a program of Prison Fellowship who partners with One Hope Ministries. For the past 15 years, my church has volunteered to purchase and deliver new unwrapped gifts. The receiving child's parent, foster parents or guardians give us each child's size of clothing or toy that they would like to receive. These families have one and sometimes both parents incarcerated."
Currently watching?
Jason Bourne
Why I love Manheim Express?
Seeing dealers happy when they accept a Guaranteed First Bid
---
Thank you, Michael, for serving your community and the needs of dealers in your area!
Want your own personal #BidSquad? Contact your Manheim sales representative or visit manheimexpress.com.
Let us build your success story. Request a sales consultation today.