Digital sourcing has proven to be a valuable tool in the automotive space, becoming more evident than ever during the current pandemic. While the process of buying inventory online with Manheim Express is nothing new or overly complicated, there are many ways dealers can enhance and improve the experience. A few ways you can both increase efficiencies and streamline the digital buying process are by integrating a floor plan into your business strategy and arranging transportation digitally during the purchasing process.
---
Floor Plan Your Purchases
Floor planning is a great option for Manheim Express customers who are looking to buy inventory but need to keep their cash flow on-hand. Whether you are just starting out or looking to grow your current business, it's imperative to have enough capital to stock your lot with the inventory your market's after.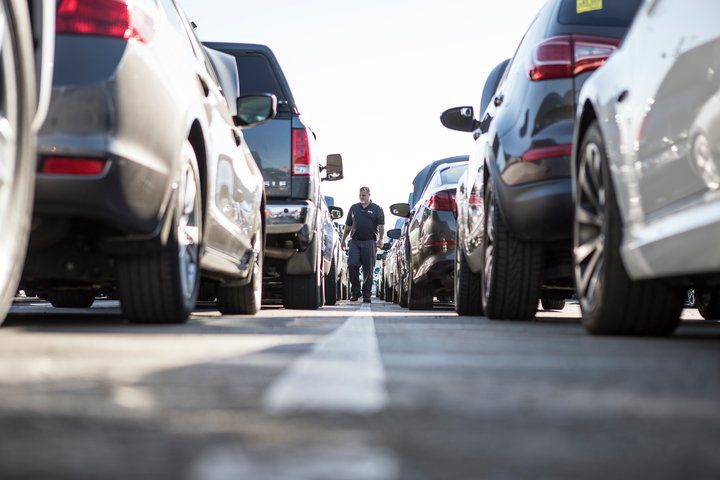 If you're unfamiliar with floor plans, the way they work is simple. Unlike a traditional loan, a floor plan is a revolving line of credit extended to dealers for the purpose of acquiring inventory for their business. Floor planning can be used to purchase inventory not only on Manheim Express, but at any of our physical auction locations as well. We are integrated with a number of floor plan companies which helps to expedite the checkout process for our customers, getting them gate passed and on their way!
One of the main benefits of dealer floor planning is that cash isn't tied up in inventory. Since inventory purchases can be placed on your floor plan, your dealership cash is able to stay on hand. Additionally, the line of credit can give you immediate access to funding for emergencies or unforeseen expenditures.
Having a floor plan can streamline the digital buying process through Manheim Express. Once you win a bid for a vehicle, the check-out process is very simple. You'll have the opportunity to select a method to pay for your vehicle purchase, and floor planning will be one of those options.
Transportation Integration
Integrating transportation services into your purchasing strategy can further streamline the digital buying process. Manheim has simplified transportation for dealers by offering both full service and self-managed options.
Ready Logistics, a full-service option, moves vehicles quickly and conveniently, leveraging a network of vetted, reliable carriers, and offers integrations with both Manheim Express and NextGear Capital. Ready Logistics transportation can be quoted and ordered within the Manheim Express app and rolled into your NextGear floorplan.
Central Dispatch, a self-managed option, offers the nation's largest digital marketplace for automotive transportation, connecting you to a network of over 13,000 carriers competing for your business. Set your own price and timing, and select the ideal carrier using ratings and reviews.
To help dealers free up cash flow, simplify their business operations, and get the inventory they need, NextGear Capital, Ready Logistics, Central Dispatch, and Manheim Express deliver a wholesale buying, transportation and financing solution. By combining four Cox Automotive brands, shared clients in the U.S. can easily add transportation costs to their floor plans with just a few clicks on the Manheim Express app.
At Manheim Express we are committed to providing you with the fresh inventory you want while giving you access to the services you need, like floor planning and transportation.
Let us build your success story. Request a sales consultation today.