ANNOUNCEMENT UPDATE: June 15, 2021
Effective immediately, dealers are no longer required to complete the COVID-19 Related Access Form, across all locations. 
Effective June 16, a new Visitor Form will replace the COVID-19 Related Access Form and will be required for non-sale days only, at the following 13 locations:  
Manheim Atlanta, Manheim Central Florida, Manheim Chicago, Manheim Dallas-Fort Worth, Manheim Detroit, Manheim Fredericksburg, Manheim Georgia, Manheim Indianapolis, Manheim Kansas City, Manheim Louisville, Manheim Milwaukee, Manheim Minneapolis, Manheim Nevada. 
 Effective June 28, all remaining locations will be required to complete the new Visitor Form for non-sale days only.  
 The new Visitor Form format is similar to the COVID-19 Related Access Form but is now streamlined for quicker completion. Click here for access to the new Visitors Form. 
ANNOUNCEMENT UPDATE: June 1, 2021
Effective Tuesday, June 1, based on the most recent updates and CDC guidelines, Manheim has made changes to our policies regarding face mask requirements while on auction properties:
Requirement for all Manheim locations except the states of Oregon, Hawaii, and California:
All clients and employees 

fully vaccinated will no longer have to wear masks, provided 

s

tate and

 l

ocal mandates permit.

  "Fully vaccinated" means it has been two weeks since a person received the second dose of Pfizer or Moderna or the single dose of Johnson & Johnson.

 

Those not fully vaccinated will 

still 

be required to wear masks over their nose and mouth while inside 

Manheim

 facilities, including all auction arenas and offices.

 The CDC recommends unvaccinated individuals wear face coverings for their protection and for the safety of others.

 
Requirements specific to the states of Oregon, Hawaii, and California: 
All clients and employees are required to wear masks indoors regardless of vaccination status which includes the lobby, arena, offices, and other indoor areas.
ANNOUNCEMENT UPDATE: April 30, 2021
Effective Monday, May 3rd, masks are now optional while outdoors on the lot for team members, clients, and visitors. Masks are still mandatory in all buildings and facilities, including the auction arena.
All other safety requirements remain in place at this time and we will continue to monitor the recommendations and provide additional updates as they are made.
ANNOUNCEMENT UPDATE: April 5, 2021
Manheim is happy to announce, effective April 12, limited front office services at select locations will be offered, allowing you to handle some of your business needs in person. We will email detailed information specific to your location about days of operation, open hours, and other details as service options become available.  Learn more about our front office openings here or call your auction location for more details.
ANNOUNCEMENT UPDATE: February 26, 2021
Effective Friday, February 26: Due to COVID-19 related Government Mandated DMV closures and adjusted hours, title processing time at some locations has been extended and the Title Absent Policy for select  Manheim locations will be temporarily adjusted. Locations affected are listed on the  location status page. Policy changes are different for each location and are detailed in our FAQs
ANNOUNCEMENT UPDATE: NOVEMBER 5, 2020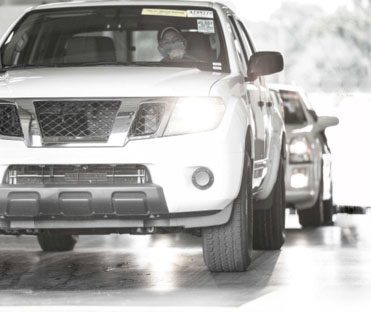 Manheim is expanding its Marketplace options to run cars in-lane at select locations. The Cars In-Lane Sales at these locations will feature limited inventory run in dedicated lanes. This is the next phase in offering you flexible options for when, where, and how you choose to do business in the Manheim Marketplace.
Manheim will continue all sales in our digital channels to give you easiest access to the largest inventory. Additional in-lane bidding and buying options are available with Cars In-Lane Sales and Digital Block Sales and differ by location. Location Lot Preview services also continue to run where available.
The status of each location can be found on our location status page.
Information For Expanded In-Lane Options (where available):
Cars In-Lane – In-lane bidding and buying with a live auctioneer and cars running in the lanes beginning November 10.
Digital Block – In-lane bidding and buying with a live auctioneer and no vehicles running through the lanes.
Important Planning Information:
If you are planning a visit to a location you must adhere to the safety and compliance measures, and complete a Cox COVID-19 Related Access Form.
Resources & Helpful Links
COVID-19 Health and Safety Priority: Manheim U.S. has over 76 locations and thousands of team members across the country. We are taking every precaution to clean and sanitize the workplace to reduce spread of the virus as recommended by the CDC and public health officials, including carefully following current physical distancing mandates for each location.
If you need to contact someone with questions or need assistance
please contact your sales rep or call 1-866-626-4346.