4 Best practices for buying cars digitally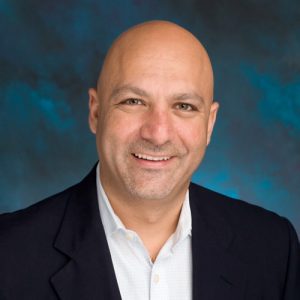 These days, you can buy anything online, without having to leave the comfort of your home. The days of window shopping are nearly all but gone, as technology has given us the ability to quickly find what we need and have our purchases delivered to us.
Yet, in the automotive industry, some are still apprehensive about adding digital to their buying strategy, even with a world of technology at our fingertips. There are far fewer risks and many more advantages.
Save Time with Filters
One of the things that makes digital wholesale shopping so efficient is the ability to use filters to quickly find the inventory you are looking for.
If you know your business has low inventory for a specific year, make, and model, you can toggle search filters to narrow down the results to only the listings that are most relevant to you.
On some sites and apps, like Manheim and Manheim Express, you can further narrow down your search by adding filters for color, Condition Grade, interior type, number of doors, and many more.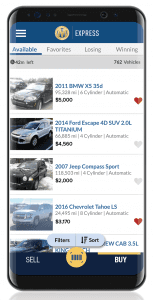 Increase Your Available Inventory
Not only is buying a car digitally a convenient time-saver, but it is also cost-effective and increases the amount of inventory available to you.
At a physical auction, you only see what is available in your area that was brought to the location. Other area businesses are often competing for the same inventory, which can drive up the cost.
But in this digital age, geography is no longer an issue. When you shop digitally, you can view inventory anywhere in the country which may even be better priced if the specific vehicles aren't as in-demand outside your region.
Remember, in a bigger pond, there are more fish. Take full advantage of the digital platform and don't limit your search to vehicles in your area.
Trust Your Purchase
When you look at a product online, you want as much information as possible, so you look for lots of photos and a detailed description. You want to know what you are buying before you buy it.
The same is true for buying vehicles, but you need a much higher level of disclosure. Although you cannot physically inspect the item, you still want to feel 100% confident in your purchase. You want the trust and transparency you deserve.
So when shopping for cars online, look for more than just photos—look for a visual story.
Technology has advanced so much that most smartphones can capture high-resolution images. You can now get a virtual walk-around of a vehicle. Look for multiple photos and use the zoom-in feature to see if there are any damages. Read descriptions and look for a condition report or grade. Double-check every detail before deciding on your purchase.
Buy from a Reputable Source
You probably wouldn't buy furniture or a TV from a random website that you don't know or trust.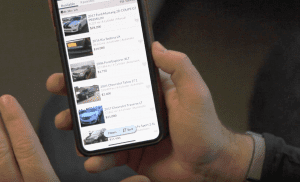 Instead, you shop with someone you know and trust and that has preferably been around for some time. The same is true for buying cars.
Reputable companies in the wholesale space have decades of experience in building out the best processes, infrastructure, and teams to support dealers' evolving needs. And, they often have the large-scale network needed to respond to any issues that arise.
Digital wholesale car buying isn't a way of the future—it's now. When buyers shop with reputable sources, they can trust in the product, save time and money, and have access to more inventory. It's one more way technology can make our lives a little bit easier.
Let us build your success story. Request a sales consultation today.