Cox Enterprises sponsors Special Olympics for 15th year in a row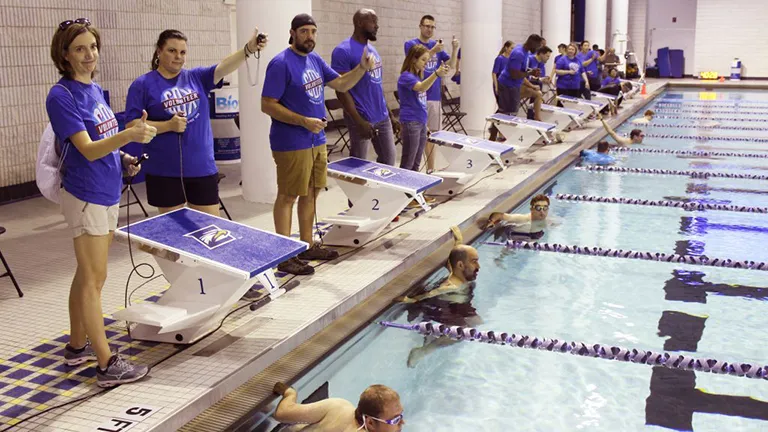 Nearly 200 team members from Cox met at the Emory Aquatics Center in Atlanta on May 17 to once again volunteer for the Special Olympics Georgia Swimming Competition. They served as timers and lane escorts for nearly 3,000 athletes. At Olympic Town, volunteers ran a sand art booth to give the athletes a relaxing break, away from the competitive events.
A few volunteers were happy to see some familiar faces.
Isabelle Helms and her daughters have been involved with the event for many years.
"My oldest daughter and I started volunteering in 2007 through Autotrader," said Helms, Vice President of Research and Market Intelligence for Cox Automotive.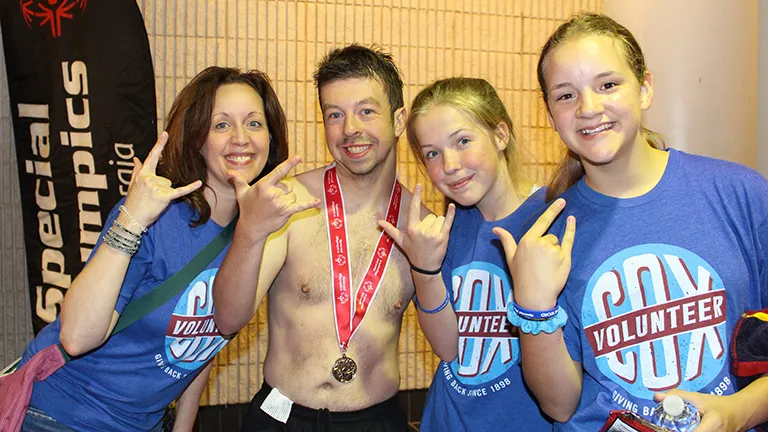 In 2009, they met then first-time competitor Chase McCarragher and have been fans of the athlete ever since. As it turned out, Chase loves Autotrader! It was a match made in heaven.
"He's a HUGE Autotrader fan, and we always try and bring him fresh Autotrader gear," Isabelle shared.
Chase began competing with the Special Olympics at the age of 12. Now a young man of 22-years-old, his favorite event is the freestyle relay. He also swims the 25m and 50m freestyle.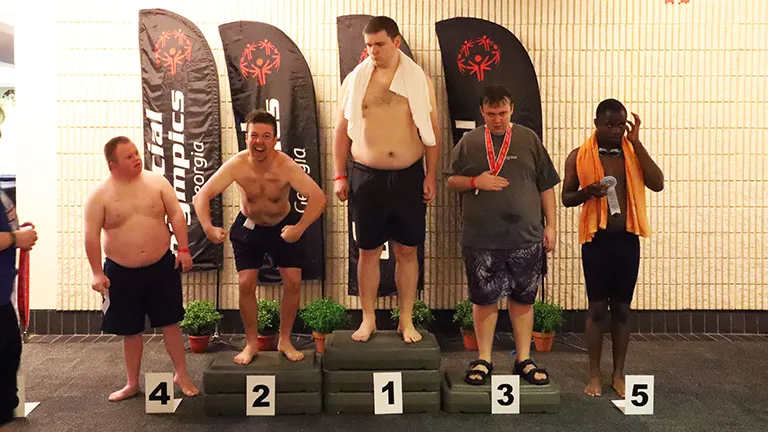 "I like to show people that it doesn't matter what place you come in," said McCarragher. "Go out there and give it all your best! Never give up and stay focused."
Shawan Allen, Community Relations Coordinator for Cox Automotive, explained our employees' passion for the Special Olympics:
"We really love the direct interaction with the athletes. They worked so hard to prepare for the games, so it's a privilege being there, cheering them on, giving them high-fives. Some of our employees are always asking about the next Special Olympics competition."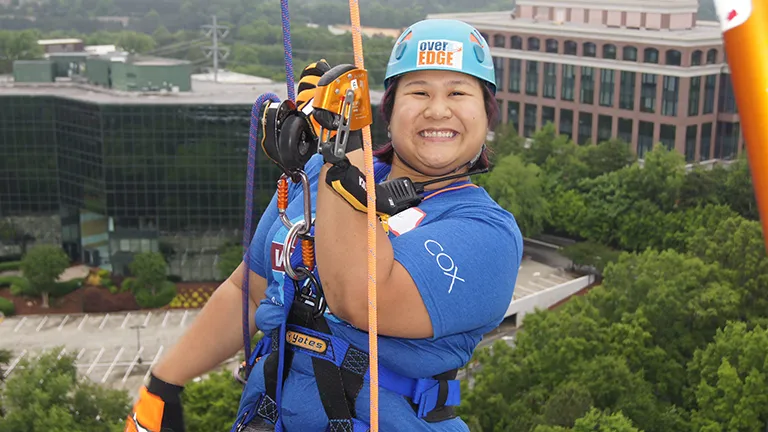 Cox has been a proud partner of Special Olympics Georgia for 15 years and is involved with the organization throughout the year.
In addition to supporting the Swimming Competition and Olympic Town during the Summer Games, Cox also sponsors the bowling venue at the Winter Games and provides 100 volunteers for that event. We are also the presenting sponsor of Special Olympics Georgia's Over the Edge event, which gives fundraisers the opportunity to rappel down a 22-story building.
Let us build your success story. Request a sales consultation today.