Marketplace | Vehicle Information
You need more confidence in digital buying.
We're on it!
New Diagnostic
Trouble Codes
When you know the codes, everyone wins
By providing access to Diagnostic Trouble Codes (DTCs) both on-site and online to all Manheim clients, we're boosting transparency, credibility and trust between buyers and sellers.
Better for buyers
Access to over 7000 DTCs to help identify potential issues
DTCs drive confidence to make more informed decisions
87% of dealers say they're more likely to bid or buy when DTC info is available
Better for sellers
DTCs help sellers make informed pre-sale reconditioning decisions
75% of sellers believe buyers are more likely to be interested in their vehicles when DTCs are present
Access DTCs with LotVision
THE NEW LOOK

OF CONFIDENCE
TRUST AUTOGRADE CONDITION SCORE FOR ACCURACY AND CONSISTENCY
We're using Manheim's expertise in vehicle information and technology to put you in the driver's seat. The AutoGrade Condition Score removes subjectivity and provides a consistent score across the industry to power better, more confident decision making.

NEW HIGH-RES
UNDERCARRIAGE IMAGING
Knowing what's going on underneath the car is one of the best ways to assess potential issues. Being transparent about a vehicle's undercarriage increases buyer and seller confidence.
You'll start seeing more vehicles with high-res undercarriage imaging across the country (varies by location)
Identifying potential issues can help you gauge if additional Manheim assurance offerings are needed
Undercarriage ranks in the top 10 of most important images when evaluating a purchase
HOW OUR IMAGES ARE HELPING CONFIDENCE
Better quality images. Fewer surprises.
With high-res imaging available on Manheim.com, OVE, Simulcast and ManheimExpress, we're giving the confidence you'll have in a car's condition a swift kick in the bumper.
Zoom in close and pan around to see damage with more clarity
Clearly see the severity, size and location of documented and undocumented visible damages
Diminish post-purchase concerns
Plus, you can cover your purchase with Digital Buyer Protection
see what you're missing
CR
s

ENHANCED WITH MORE ROI-BOOSTING FEATURES

New Manheim Express Condition Reports give buyers more confidence in their digital purchases and widens the audience for sellers.
More details around damaged items and types of damages surfaced
High-res images show severity, size and location of damage
When buyers gain more confidence, sellers benefit by gaining greater marketability
LEARN MORE ABOUT ENHANCED CR

s
Demand for EV
s

is growing and so are our EV enhancements

Electric Vehicle sales are skyrocketing and our Condition Reports provide the mechanical info you need to make smarter EV buying and reconditioning decisions.
EV overview contains battery and charging info
Vehicle Description includes electric motor
Announcements include port/connector type and if charging cable is present
Fuel types for electric type vehicles are listed
Includes battery capacity and suggested EPA mileage which translates to range
view EV inventory now
New Digital

Buyer Protection
We're standing behind our Condition Reports for vehicles purchased digitally from OVE, Simulcast, inside the gate (Manheim & 3rd party), and offsite Concierge-generated Inspections.
Bold Steps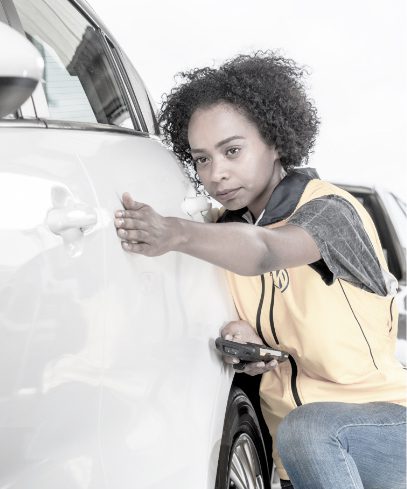 Bold Actions


Centered Around You
Giving you greater confidence to make timely, intelligent decisions
Available Now
More images – up to 18 photos depending on vehicle
Audio and video capture
Damage details (available on Insight Condition Reports)
Quadrupling the number of Condition Report audits
Increased training hours for Condition Report writers and inspectors to ensure accuracy and consistency
Monitoring arbitration claims that are reviewed with every location
Increased number of photographers
Continued Rollouts
Higher resolution images
Undercarriage imaging
More mechanical & safety information
More consistent Condition Reports
CR Advisory Council – ongoing, real-time listening to group of sellers and buyers to guide our areas of focus
Outperforming


The Competition
Formatted to make them easy to understand
Uses AutoGradeTM Service – a living mechanism that's updated frequently and used across the entire wholesale industry for consistency
Features the images most important to buyers, including every angle of the exterior
Helps increase buyer confidence and perceived value by providing a greater variety of high-quality images
Includes 15 high-res images, plus 3 optional settings that vary by vehicle
Features pan and zoom functionality for greater visibility
New Feature
Damage Details now available on Insight Condition Reports
To add clarity and context to the damage conveyed on a vehicle, Manheim introduced damage details. Damage details includes location and severity and is available when you hover your cursor anywhere on the image and the yellow details bar will appear.
This view of damages at-a-glance saves time when determining reconditioning repairs or when considering a vehicle for purchase.
Insight Condition Reports now include information about Electric and Hybrid Vehicles.
This is currently only available on Insight Condition Reports.

Featured

Coverage
IN THE NEWS – Cox Automotive has acquired Fyusion, a computer vision company and leader in immersive vehicle imaging solutions for automotive and other industries.