Manheim recognizes 11 team members for outstanding performances in 2019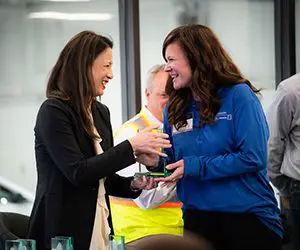 Manheim President Grace Huang, along with company leadership, recognized 11 Manheim team members from across the U.S. for outstanding contributions in 2019. The awards were received by the winners during an end-of-year meeting at the Manheim Metro Atlanta Fleet Hub in November.
Congratulations to this year's winners (pictured below):
SAFETY
• Brandon Hancock – Lot Operations Supervisor, Manheim Fort Lauderdale
CLIENT EXPERIENCE
• Lexie Lewis – Lead Client Services Rep, Manheim Logistics – Phoenix
• Erin Buzzard – Sr. Director, FP&A – Corporate
DIGITAL MARKETPLACE
• Tisha Strasner – Marketing Manager, Manheim Riverside
• Zach van de Lagemaat – Sr. Manager Client Services, Manheim St. Pete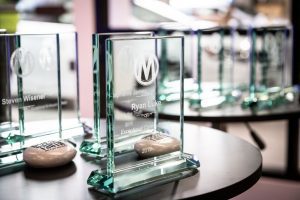 EFFICIENCY
• Megan Pokorny – Virtual Auction Support Manager, Manheim St. Louis
FLEET SERVICES & MOBILITY
• Ryan Luke – Reconditioning Manager, Manheim San Francisco
SPEAK THE TRUTH
• Stephanie James – Detail Shop Lead, Manheim Omaha
• Steven Wisener – Principal Software Engineer, Product team
ALL AROUND
• Gayle Sams – Client Solutions Executive, Manheim Tucson
• Jake Lyon – Mechanic Shop Supervisor, Manheim Philadelphia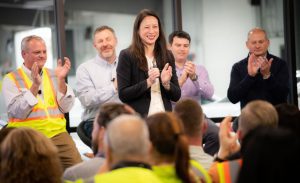 "Thank you to all of our winners for helping us live our mission every day, helping pave the way for our clients to thrive." -Grace
Let us build your success story. Request a sales consultation today.