Meet the #BidSquad: Chenita W.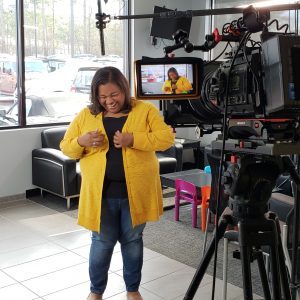 Meet #BidSquad Concierge Team member Chenita from Douglasville, Georgia!
Chenita is the star of our latest BidSquad video! We got to see her in action working with a dealer to list his cars to the Manheim Express marketplace using the Manheim Express app. She is energetic, friendly, professional, and fun to work with. We are excited to have her serving the Atlanta market as part of our Manheim Express Concierge Service!
We asked Chenita several questions to get to know her better. Here's what we found out:
Do you have any pets?
A hyperactive Morkie puppy named Flash
Favorite pizza topping:
Feta cheese
On a Sunday afternoon, you can find me: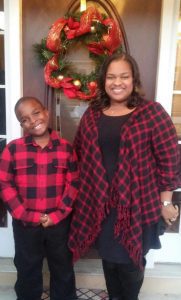 Reading a good book
The best thing at the Thanksgiving dinner table:
Cranberry sauce–not the fancy kind, the jellied can kind
Favorite book:
I Know This Much Is True, by Wally Lamb
Favorite quote:
"True courage is the art of being the only one who knows you're scared to death." -Unknown
Why I love Manheim Express:
Awesome new horizon with great possibilities
---
Want your own personal #BidSquad? Contact your Manheim sales representative or visit manheimexpress.com.
Let us build your success story. Request a sales consultation today.