Meet the #BidSquad: Dorian G.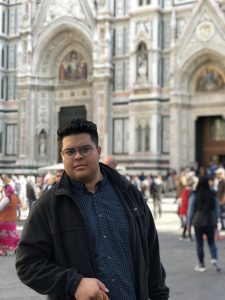 Meet #BidSquad Concierge Team member Dorian from Las Vegas, Nevada!
As a Manheim Express Concierge, Dorian travels on-site to dealer lots to help them list their inventory on Manheim Express and advise them on ways to get more bids.
In May, Dorian visited Painter's Sun Country in St. George, Utah, per the request of Tim Moyer, the business's Client Services Executive. Painter's Sun Country is more than 100 miles from the closest auction, Manheim Nevada, and they needed more selling activity in-lane or online.
Tim had recently introduced Manheim Express to the Used Vehicle Manager, who appreciated the convenience of not only being able to use the app to sell his inventory directly from his lot but also having a Concierge to list the vehicles using his expert knowledge of the app.
Dorian uploaded 10 of their units to Manheim Express that day, and within just one hour of being listed, four units sold! Great job, Dorian!
More about Dorian:
---
Pet(s):
Jabba the Pup
First car:
1996 Toyota Avalon
Favorite pizza toppings:
Pineapple
On a Sunday afternoon you can find me:
At church or watching football
Best thing at the Thanksgiving table:
The company of my loved ones
Favorite holiday tradition:
Listening to Christmas music for two consecutive months
Currently watching:
Banking on Bitcoin
Why I love Manheim Express:
It's the most effective, economic, and efficient way to buy or sell a vehicle in the wholesale market today.
---
Thank you, Dorian, for serving the needs of dealers in your area!
Want your own personal #BidSquad? Contact your Manheim sales representative or visit manheimexpress.com.
Let us build your success story. Request a sales consultation today.