Meet the #BidSquad: Matt C.
Meet #BidSquad Concierge Team member Matt C. from Quincy, Mass.!
Matt is currently serving the Boston market, traveling on-site to dealer lots to help list their inventory on Manheim Express and advise them on ways to get more bids.
We asked Matt several questions to get to know him better. Here's what we found out.
---
First car: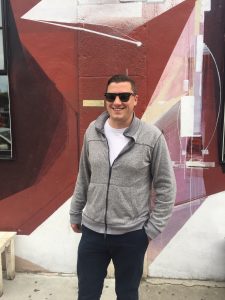 1988 Jeep Wrangler
Favorite pizza topping(s):
Pepperoni
On a Sunday afternoon, you can find me:
Watching Netflix or in Boston with friends
The best thing at the Thanksgiving dinner table:
Making a turkey sandwich with all the fixings
Currently watching:
Arranging Things
Why I love Manheim Express:
It's a fresh start with a cool new product that can help save dealers time and money!
---
Thank you, Matt, for serving the needs of dealers in your area!
Want your own personal #BidSquad? Contact your Manheim sales representative or visit manheimexpress.com.
Let us build your success story. Request a sales consultation today.