Meet the #BidSquad: Peter V.
Meet #BidSquad Concierge Team member Peter from Albany, New York!
Pete is currently serving the Albany market, traveling on-site to dealer lots to help list their inventory on Manheim Express and advise them on ways to get more bids.
We asked Pete several questions to get to know him better. Here's what we found out.
---
First car:
2000 Pontiac Grand Am
My friends call me:
Pete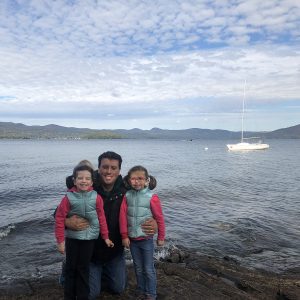 Pets names:
Sunny & Mittens
Favorite pizza topping(s):
Extra cheese
On a Sunday afternoon, you can find me:
Playing with my kids
The best thing at the Thanksgiving dinner table:
Family
Currently watching:
Everything
Why I love Manheim Express:
I think what I love the most is how connected we all are in the auto industry. We're not just Manheim employees or Cox Automotive employees or retail dealers, used car dealers or wholesalers–we're all in this together. The way we buy and sell cars has changed so quickly and dramatically all at once, that it forces us all to work together as one team. This position has given me a new respect for what car dealers, specifically independents, do on a daily basis. Each and every single one of us grinds every single day. As cliché as it sounds, you get out of this what you put into it, and at the end of the day, I love every minute of what I do. I often mention culture is being what I love the most because for me there is a Manheim culture, or even credo, that goes into working for this company and it starts at the top. I know that a lot of my success comes from the support and respect that I have from my manager and my manager's manager. This position is passion.
---
Thank you, Pete, for serving the needs of dealers in your area!
Want your own personal #BidSquad? Contact your Manheim sales representative or visit manheimexpress.com.
Find Pete on LinkedIn
Let us build your success story. Request a sales consultation today.